2019 wrap up & 2020 G O A L S !!! What have I done & what do I want to do???
HELLUR everyone!
I am SO GLAD YOU ARE HERE!!!! Seriously, I want to start this post off with thanks. I started this blog and IG account (@taylorteachesinternational) with a few different goals in mind and none of these really can be met if I'm just talking to myself (which definitely does happen, at times...LOL). So thank you for reading here & following me there.
Today I am here to do a round up of my 2019 and start listing my 2020 goals. Mostly to hold myself accountable and really reach those goals!!! I'm not doing "resolutions" because I don't think those are helpful. I want to set myself GOALS to work towards that are tangible and real, and not something that I just want to do better (like you will not see "go to the gym more" under these goals because that's just not my thing....). Goals and resolutions are different in that goals are something I am working TOWARDS- with failures and successes in tow- and resolutions are things I want to change about myself.
We will change over this next year. It's just normal. We stay the same & we change (lol BRIDESMAIDS, amiright?). I expect to change... but I want to reach some GOALS while I'm on this trip around the sun.
So without further ado, let's get into my year in review & my goals for 2020 ...
2019 round up!
Some travels of the year: Seoul, SK; Amsterdam, Netherlands; Nanjing, China; and less of an international travel but still a travel... Alishan National Park, Taiwan.
Two of these travels were for WORK! I actually spoke at two curriculum conferences in 2019! One in January and one in October. You can click (pt.1) here (pt.2) to read my research that I presented in October in China. These were amazing opportunities for me & I am so happy that I did this.
Teachers, if you have something to share...SHARE IT! If you have a voice you want heard, SPEAK IT! Teacher leaders DO NOT NEED a title to be teacher leaders!
My whole attitude towards myself as a leader changed after doing these presentations. I knew that I wanted to be in a leadership position eventually, but I was worried that no one would listen to what I had to offer now. I took the plunge and met so many amazing people and made some amazing connections! I also gained so much personal confidence and feel more prepared to discuss with people in this same line of work. I was always so worried about others (and honestly I still am... these didn't just ~fix~ me) but it did help me grow and gain confidence in who I am.
In 2019, I started graduate school to get my M.Ed. in Elementary Education with a literacy concentration. I started back at my alma mater in North Carolina, University of North Carolina at Charlotte. It has been such a journey and I encourage every person to continue personal, professional and academic growth IF YOU CAN! A degree does not a talented, educated person (only) make, but striving for more academically if you can really makes you feel powerful.
I really try to express to my students how they should be lifelong learners, and so this is one of my ways of showing them how I am a lifelong learner also.
We went home to North Carolina to see our friends and family in 2019 for an entire month!!! This time was amazing, as my husband had not gone back home since we moved in 2016.
We took our time there seriously and went on a few long weekend trips. One to our favorite city every, Charleston. One to see my best friend in Maryland, and then on this same trip we popped over to D.C. to watch two of our friends that we met in Taiwan (both Americans) get married.
That was my first time visiting D.C. and I LOVED IT! I mean, I am super into history & so being able to see all these places and things that are symbols of our country and our history, it was cool! It was also a hard time to back in America, because with the social issues that the country is facing, we felt unnerved being in public basically everywhere we went.
Gun violence to the extent that we experience it in America is such an American problem.
Here are a few links that you can follow to gain more information on how YOU can do something to protect each other and not guns.
VTV Family Outreach Foundation
The Coalition to Stop Gun Violence
School started back in August. This is my 5th year of teaching, and my 4th year abroad!!! I took on creating a reading room for our primary students made up of donated or student written books! This is to serve as an extra space for them to learn or come in and relax when they don't want to go outside and play during their break times.
I fully believe that we should be giving students options in how they spend that free time that they have in their day, because not everyone is the same and some of our introverted students need that time! Teaching students to be self-managers and making their own decisions in how you grow strong and independent people!
Year 5 so far as been a fun one! My students are presenting me with new challenges, and forcing me to think outside the box of comfort that I have around teaching. My co-teacher is amazing and we work really well together!
In an attempt to be up front and honest, my husband and I have chosen to move and this will be my last year at my school. I have learned and grown so much here and I am really grateful to the people who I have spent the last three years with who have challenged me and made me better. I will have more to report on this news later on... but this brings me to my 2020 GOALS and the changes coming!!!!
We are moving to Taipei in 2020!!!!!
Nothing major to report on this now...when the time comes, I promise I will fill you in on my new position and the changes that are coming my way! What I can share with you is this... what do I want to accomplish in 2020?
1. Moving to a new place that we love and can afford
2. Financial freedom (we are ALMOST there but still a bit away)
3. Finish my master's degree (that will be done in December!!!!)
4. Get a leadership position in a school that allows me to support and grow with teachers, while still being involved with the students in some way (specifically I would love a good curriculum or literacy curriculum position).
5. Run a half marathon (on the schedule for April!!)
6. Run a full marathon (have not scheduled this one yet lol)
7. Do more cycling with my husband
8. Do more presenting at curriculum summits
9. Read 50 books!!!!
10. Enjoy the ride. I want nothing more than to just be happy and healthy. If I have those two, everything else will fall into place.
BONUS:
I want to do more traveling. I'm at 18 countries currently, but I would like to end the year with at least 22!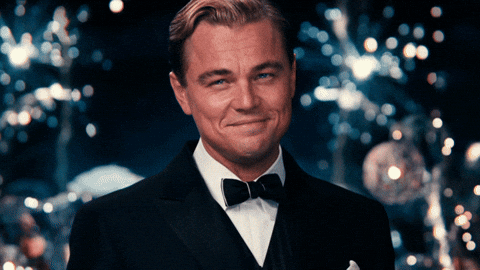 Alright y'all, that's my 2019 wrap up and review & my 2020 goals! Hopefully 365 days from today I can write about all my successes and failures of 2020 and see that I met MOST (cause let's be honest... you're gonna fail sometimes) of these goals that I wrote today.
What are your 2020 goals? Share in the comments and maybe I can adopt a few of yours ;)
Chat again soon!
XOXO,
Taylor